Here are the best bosses in FromSoftware games that you don't have to fight.
Most games only have a few bosses that you can choose to fight, and doing so takes a lot of extra work. Since 2009, when FromSoftware released Demon's Souls for the PlayStation 3, it has hidden a lot of secret boss fights in its games to get players to look in every corner and use unusual things or tricks to start the fight.
Some of the best boss fights in these games, from Dark Souls to Elden Ring and everything in between, are the ones you have to find on your own. These are some of the best optional boss fights that can be found in games made by FromSoftware. They have interesting backstories, beautiful settings, and punishing attacks.
Regal Ancestor Spirit – Elden Ring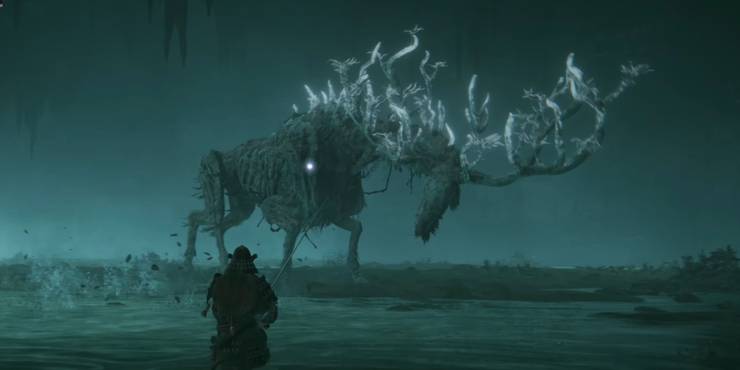 There are so many bosses in Elden Ring that it's easy to miss some of them if you don't know what to do or where to go to find them. The Regal Ancestor Spirit is in Nokron, Eternal City. It's not even close to being the hardest fight in the game, but it's one of the most memorable because of how creepy and beautiful it looks.
After lighting all the obelisks near the Ancestral Woods Site of Grace, a corpse starts to glow. Interacting with it will take you to the Regal Ancestor Spirit. For magic users, the beast is weak to damage from fire and holy, and it can be killed by staying far away.
Melee characters should stay behind it and try to hit its legs or body whenever they can.
Darklurker – Dark Souls 2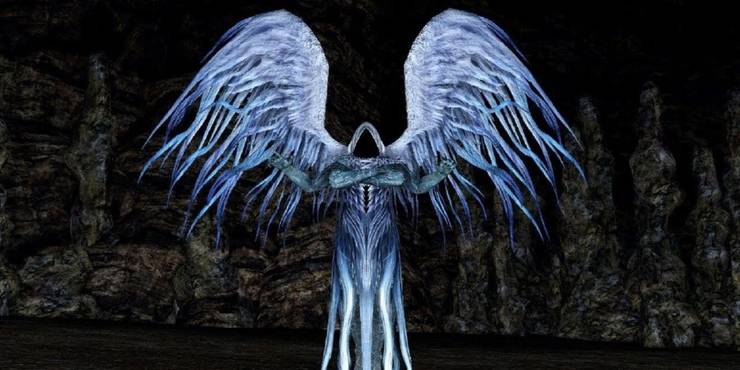 Dark Souls 2 is often seen as the outcast of the series, but it still has great boss fights like Darklurker that you don't have to do. Like other fights, starting this one will take some work, but it's worth it because it's one of the best and hardest boss fights in the whole game.
To face this mystery angel, you'll need to start and finish Darkdiver Grandahl's Pilgrims of Dark questline. You can fight Darklurker after you join the alliance and light all the fires in the Dark Old Zones.
Not only can it turn invisible and surprise you with strong magic attacks, but after a few hits, it will split into two, giving you twice the trouble.
Black Dragon Kalameet – Dark Souls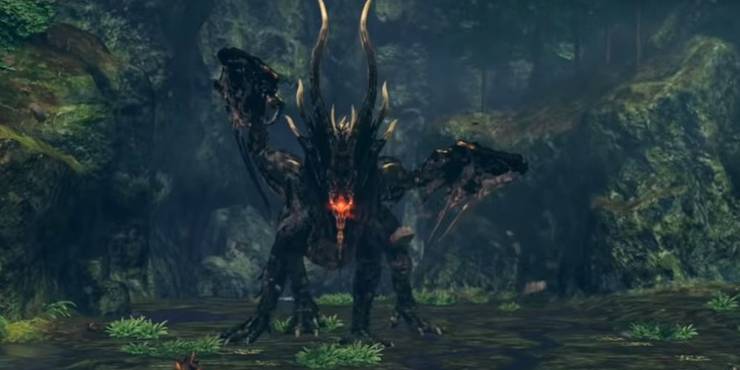 FromSoftware games often get DLC after the game is done, giving players scary new worlds to explore and scary bosses to beat. Dark Souls started this trend with Artorias of the Abyss, a 6–8-hour journey with three required boss fights against the Sanctuary Guardian, Knight Artorias, and Manus, Father of the Abyss, and one optional fight against the Black Dragon Kalameet.
During the main part of Dark Souls, you'll face a lot of bosses that look like dragons, but none of them are as fast, strong, or ruthless as this one. Kalameet's many deadly attacks will keep you on your toes the whole time, and if you make a mistake, it's Game Over before you know what hit you.
Demon Of Hatred – Sekiro
Most of the bosses in Sekiro feel like they belong to that world. You'll fight generals of war and magical creatures, but nothing compares to the Demon of Hatred in terms of size or supernatural horror.
This boss seems like it should be in Bloodborne or Elden Ring, but if you're up to the task, you can fight it at the end of your adventure.
This huge demon is fought in the same area as Gyoubu Oniwa at the beginning of the game. He sets everything on fire and attacks you with a flurry of deadly moves right away. As you kill an old friend, watching the fire burn against the night sky will set the right mood for this epic battle that will make you question everything you've learned.
Amygdala – Bloodborne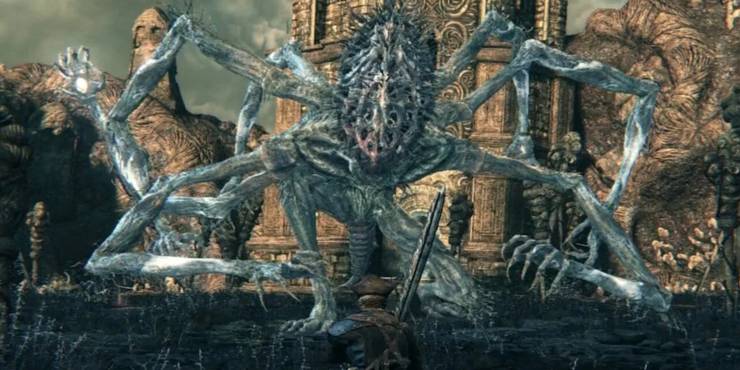 Bloodborne is full of scary monsters, but Amygdala seems to be the most representative of the game's dark themes and mood. It is called the amygdala because that is the part of the brain that deals with fear.
There are amygdalas all over the world, but you won't be able to see them until you've learned enough.
The one you'll fight is in the Nightmare Frontier, where most Amygdalas just add to the creepy mood or act as portals. Even though this monster is scary, it can be predicted how it will move.
Staying far away makes you vulnerable to strikes from its many arms and lasers from its many eyes. Getting close puts you at risk of being jumped on and slammed down.
Champion Gundyr – Dark Souls 3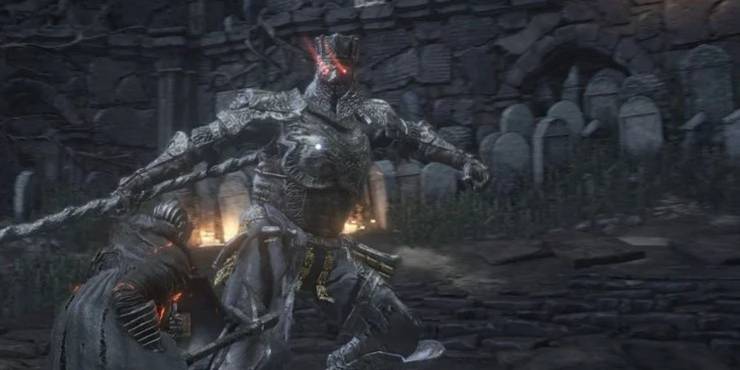 Iudex Gundyr is the first boss you'll face in Dark Souls 3, and you can fight him at his strongest in the optional secret area Untended Graves. Even though it's the same guy, this fight is a lot tougher.
Champion Gundyr has more strikes than the others and is much more aggressive and quick.
You only have to fight Champion Gundyr if you want the "End of Fire" ending. Depending on your goals, this makes him both optional and important. He will keep coming at you with random combos that you have to pay full attention to dodge and counter. This makes this fight one of the hardest in the game.
Crossbreed Priscilla – Dark Souls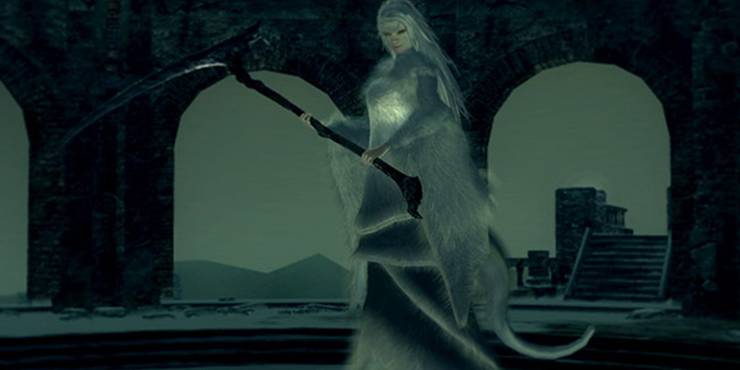 Crossbreed Priscilla is one of the most interesting and memorable extra bosses in Dark Souls, and she waits for you at the end of an optional area called the Painted World of Ariamis. If you walk up to the big picture in Anor Londo while carrying the Peculiar Doll, you'll be sucked into the level and stuck there until you reach the half-dragon.
This fight is unique because she really doesn't want to hurt you. You can walk right by her to leave, or you can attack her to start a fight.
Priscilla is different from the other bosses in Doodle Baseball because she can turn invisible. To find her, look for her footprints in the snow.
Lady Butterfly – Sekiro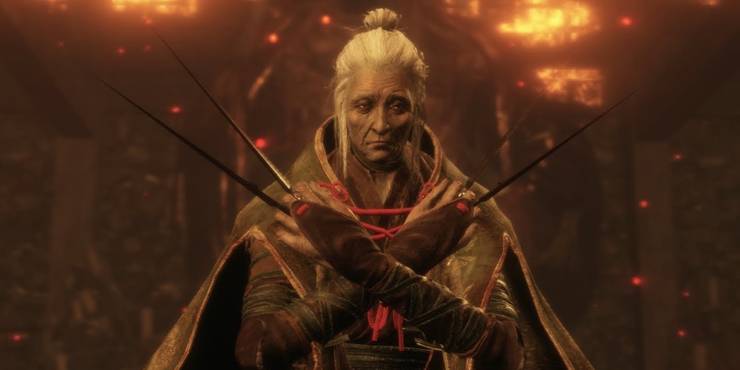 Since Demon's Souls, every game from FromSoftware has had multiple endings that change based on what you do. Sekiro has four different endings, and to get one of the better ones, you'll have to do things like go back in time to the Hirata Estate and talk to Lady Butterfly.
She is completely optional, just like Champion Gundyr, but she is also needed to move the story in the right way. With her magic-based attacks, Lady Butterfly will test everything you've learned so far and teach you new ways to play.
She is very tough, but after you beat Sekiro's old teacher, you'll feel stronger.
Dragonlord Placidusax – Elden Ring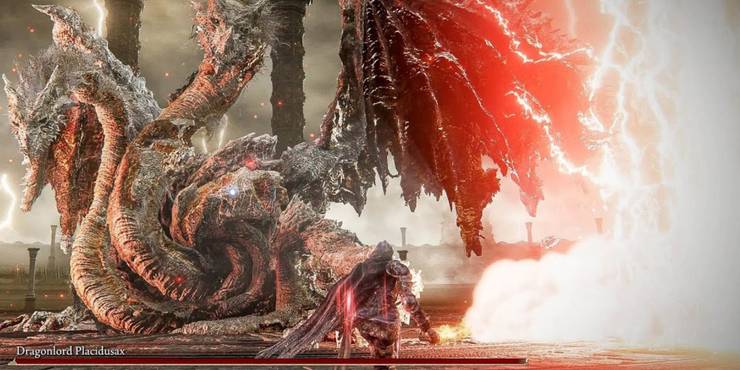 Dragons have been a big part of almost every game from FromSoftware, and Elden Ring is no different. Before the time of the Erdtree, the Lands Between were ruled by dragons, and Placidusax was their king.
Placidusax went back to his seat at Farum Azula to wait for his god to come back after he left and the war with Marika's Golden Order ended the age of the dragons.
You can't get to this area until late in the game, after you've made a big choice, and it's easy to miss the spot where you can talk to the Dragonlord if you don't know what to look for. Once you find it, you'll be sent back in time to the middle of the storm to fight this dangerous enemy.
Even though Placidusax isn't at his best, he won't go down easily, which is why he ruled for so long.
Moon Presence – Bloodborne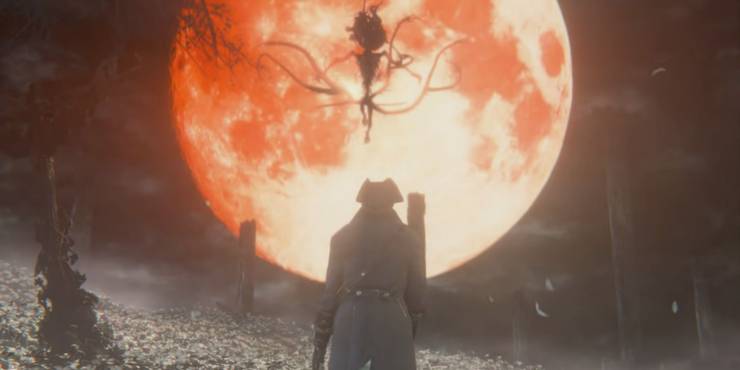 Every bad dream has an end, and the real end of Bloodborne is behind the meeting with the Moon Presence. After eating three pieces of umbilical cords and beating Gehrman, you had to fight this terrifying beast. It is the best way to end this horrible journey because it is the embodiment of darkness.
Everything about this fight fits together perfectly to make a great and unforgettable mood. Dueling the Moon Presence in a field of flowers as a red full moon hangs over you is a great set piece, and the minimalism music gives you a chilling sense of dread.
From both a story and a feel point of view, The Moon Presence is a classic FromSoftware boss.