In Dave the Diver, players can use a wide variety of weapons, some of which are much more effective than others.
In Dave the Diver, players will need to find weapons that will help them catch fish faster. This is important because Dave's air tank only lets him stay underwater for a short time, so there's no time to waste.
Even though players only start out with the Basic Underwater Rifle, they can find a lot of other guns hidden in crates that they can find on each trip through the Blue Hole. Some chests will also give you blueprints that can be used at Duff's Weapon Shop to get even more guns. So, there's a lot to try.
But some are much more reliable and useful than others, partly because of the unique upgrades they come with and partly because of how easy they make each dive so Dave can get back to the restaurant as soon as possible with his new ingredients.
Toy Hammer Of Sleep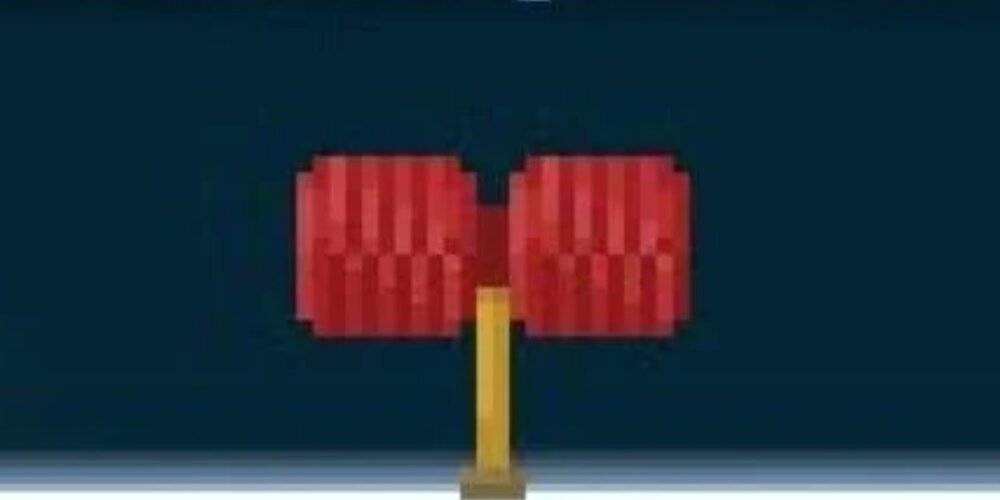 Damage : 1
Extra effects : Chance to inflict sleep
The Toy Hammer of Sleep is almost useless because it does almost no damage, but it has a very small chance of making creatures fall asleep after one hit, making them easy to catch. It can also be used to farm big groups of jellyfish in almost no time at all.
It's not the best tool to bring, though, unless the player wants to take out a lot of colonies quickly.
Dive Knife
Dave's normal knife works well in the beginning of the game when players are only facing small clownfish and comber. However, it isn't very good against sharks and isn't always worth it when you need to be careful around a fish like a stingray.
Even though it's a good beginning weapon, you should switch it out as soon as possible and only use it when the Harpoon Gun or Rifle aren't available.
Sharp Japanese Sword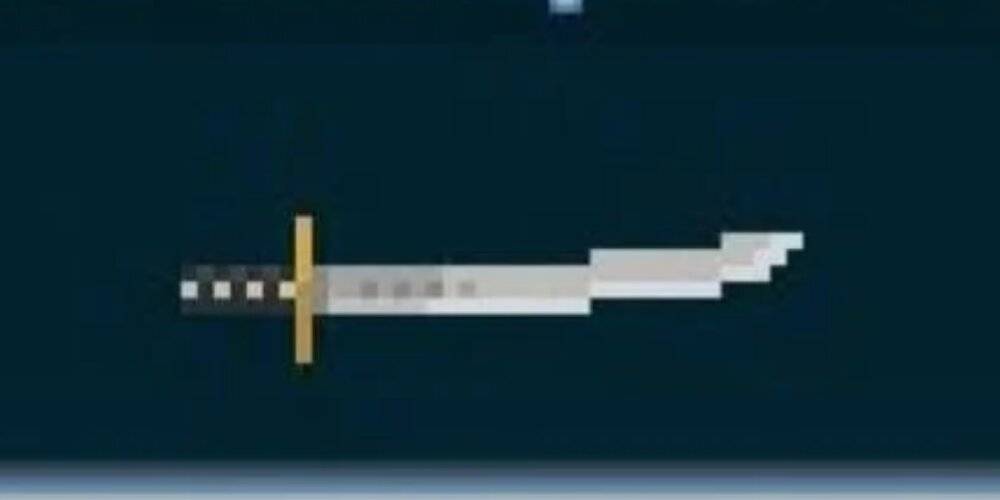 The Sharp Japanese Sword is a little faster than the Dive Knife, and it does a little more damage than the Dive Knife. This makes it a good backup weapon when you run out of ammo, as it can easily cut through smaller fish. The weapon is a little less useful because it doesn't have any extra abilities, but it's still good for early Blue Hole trips when catching rare fish isn't a top concern.
Old Harpoon Gun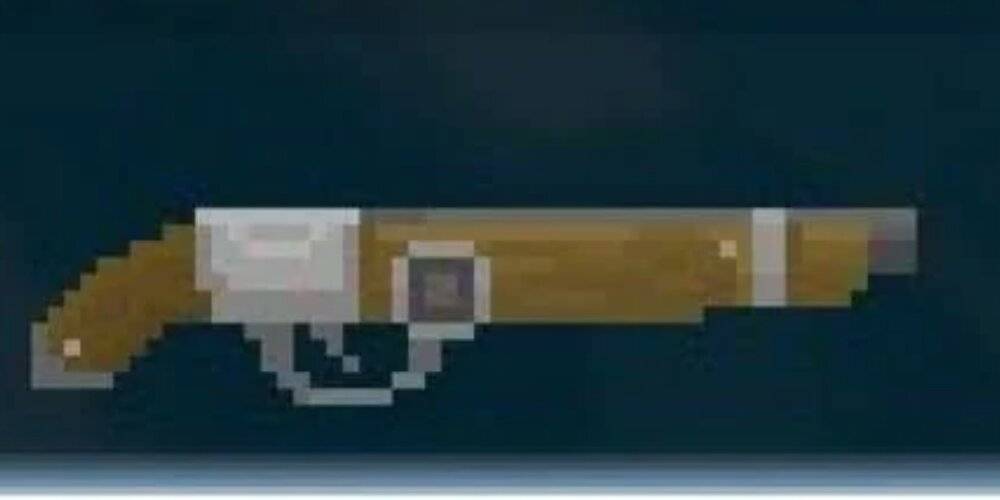 The Harpoon Gun is a very flexible weapon that can stun, poison, or kill depending on which tip is used. However, the low base damage makes it hard to use until the player finds new attachments.
So, this tool really shines when a few tips are added to make it much more dangerous.
Baseball Bat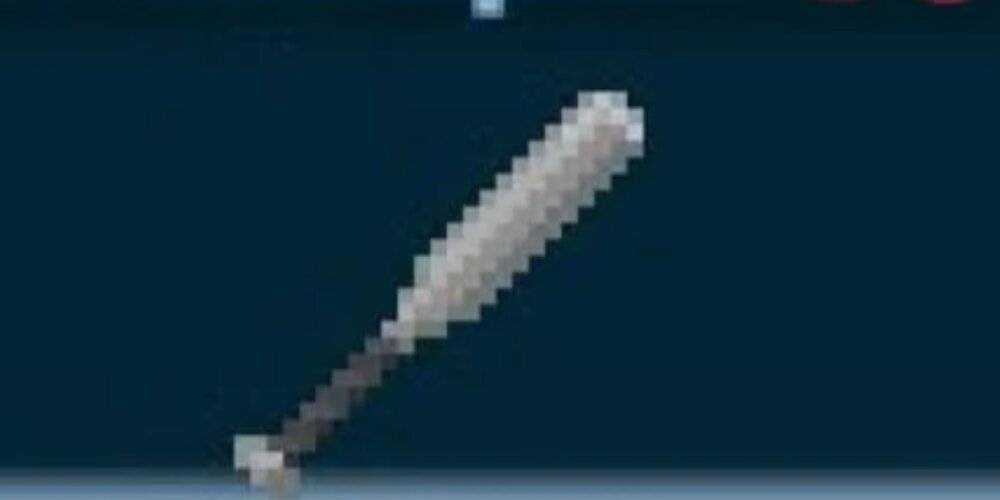 Damage : 5
Extra effects : 10 damage on assault attack
When used at the right time, the Baseball Bat does double its normal damage. However, as Dave goes deeper into the Depths and meets new boss enemies, the Baseball Bat will become much weaker.
It's a good weapon to keep around for practicing assault attacks, but since its base damage is still smaller than that of the Sharp Japanese Sword, it's not very reliable over time.
Golf Club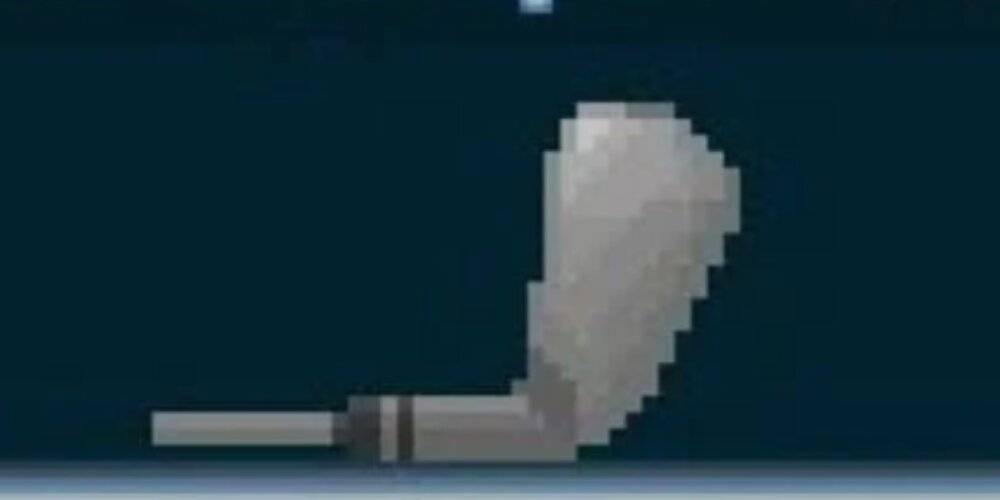 Damage : 10
Extra effects : 30 damage on assault attack
The Golf Club can be a powerful weapon against sharks and marlin fish because it does 30 more damage, but it is only slightly stronger than the Sharp Japanese Sword, so it is best for smaller fish in the Shallows.
If a player can regularly hit with assault attacks, it can be a great way to kill medium-sized fish or even sharks.
Basic Underwater Rifle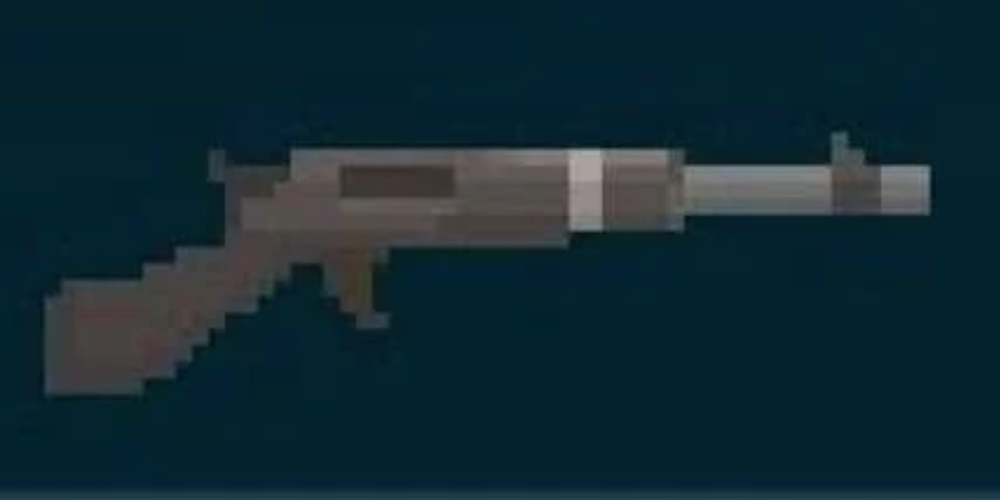 The Basic Underwater Rifle in its basic form is great for aiming at larger fish from a distance and piercing them when it hits. However, this weapon really comes to life with upgrades, which increase its damage and give it special abilities that make it easy to kill batfish, parrotfish, and other medium-sized creatures.
With the Poison, Tranquilizer, and Flame Fire upgrades, Dave will have to use the Rifle to get through the strange Blue Hole.
Pump Harpoon Gun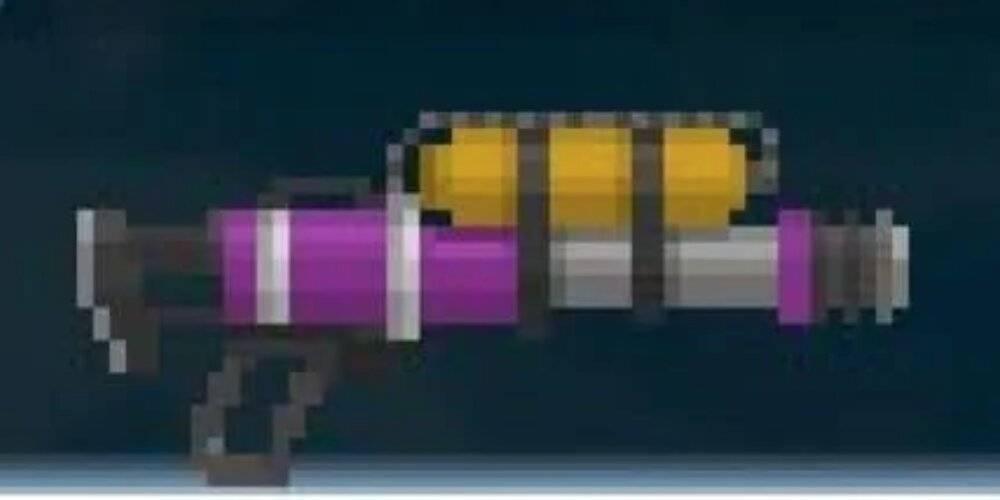 Because the Pump Harpoon Gun has more penetrating power, Dave will get clean kills with almost every shot, which goes a long way toward keeping customers happy.
The size and rarity of the fish are very important, but catching them without using any weapons that would hurt their quality will also help them taste the best when they get to the restaurant.
Triple Axel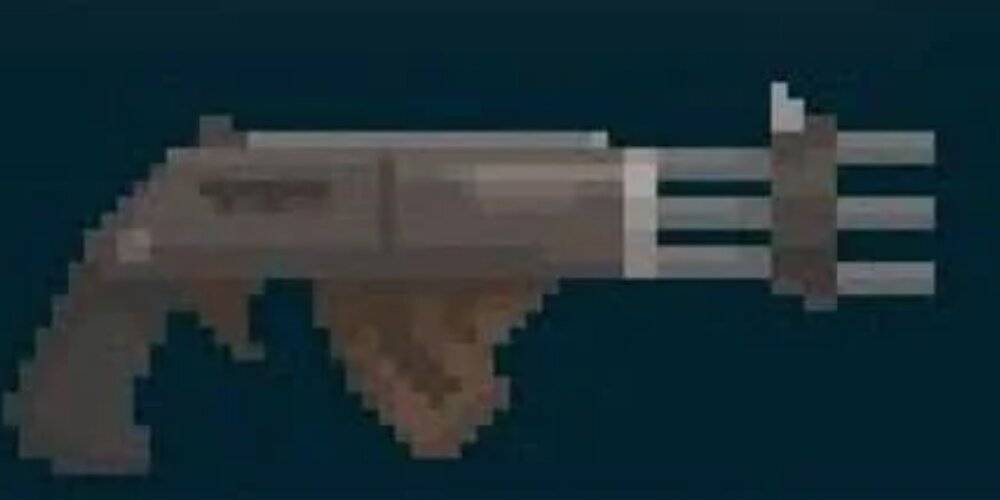 Damage : 15-45
Magazine : 3
With the Quattro Axel upgrade, this small gun can shoot four bullets instead of three. This increases the damage enough to kill sharks and makes quick work of bosses like the Hermit Crab and Mantis Shrimp. Still, its base form isn't very interesting, especially when you consider how bad its range is.
Its shots have no chance of going through the target, so it's best to use it when making the best possible recipes isn't as important.
Small Net Gun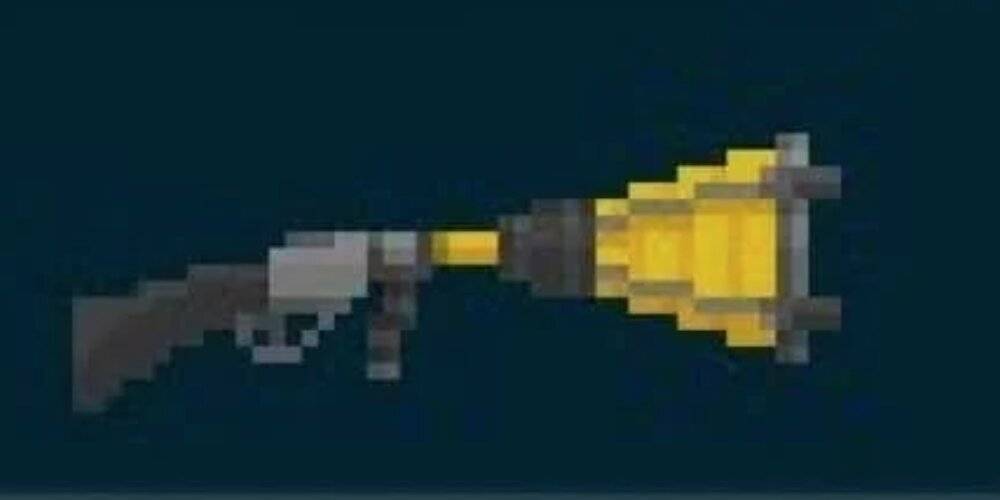 Damage : N/A
Magazine : 3
The Small Net Gun can catch up to seven fish at once with each shot. This makes it the best weapon for short trips and getting groups of golies, clownfish, or seabreams to make small but tasty meals for customers while Dave gets ready for a longer dive.
With only three shots per magazine, players will have to make each one count. However, since the fish have already been caught, they will be of the best quality, so it's still a good weapon to keep around, even if it's just as a backup.
Shock Bangstick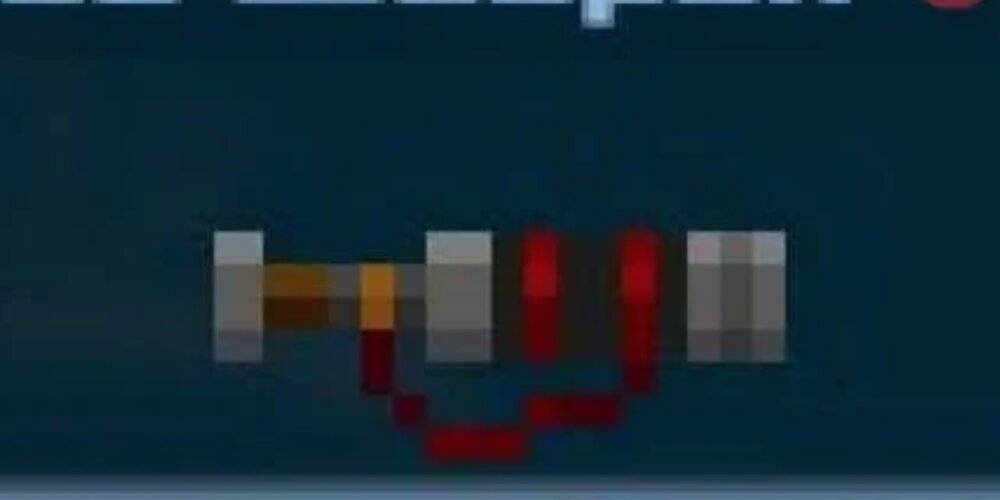 Damage : 5
Extra effects : 10 second paralysis / -30% movement speed
The Shock Bangstick is the best weapon for players who have trouble being accurate or whose main weapon is a short-range gun like a Triple Axel and they need to get close to a dangerous shark to get a few good shots off.
It does the most damage of any melee weapon, and its ability to paralyze can even help you swim away from fish that chase you after you hit them.
Grenade Launcher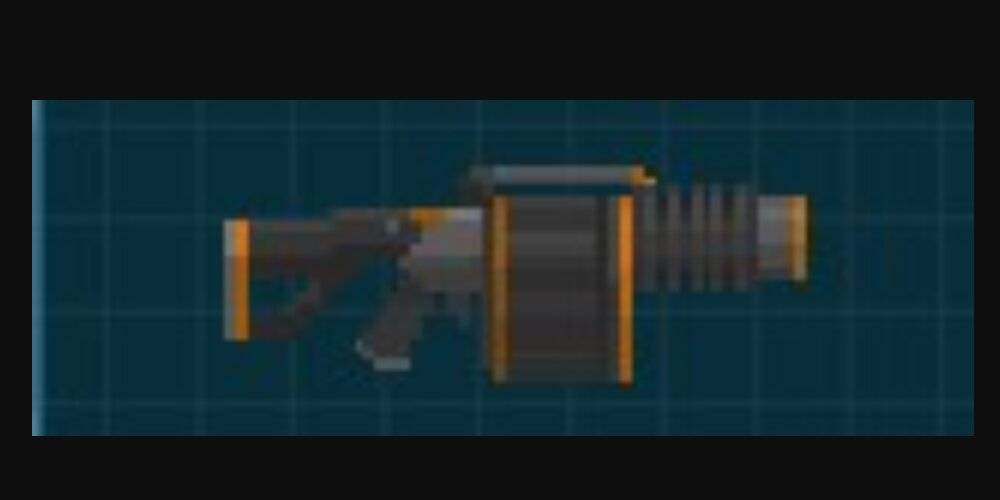 Even though the grenade launcher does a lot of damage, it has a great range, so Dave can stay far away and not worry about getting caught in the blast.
With a six-round clip, players can easily do a lot of damage to a shark or marlin. It also works great for sweeping up small groups of ornate wrasse or triggerfish, making it a very useful and easy-to-use weapon.
Tranquilizer Gun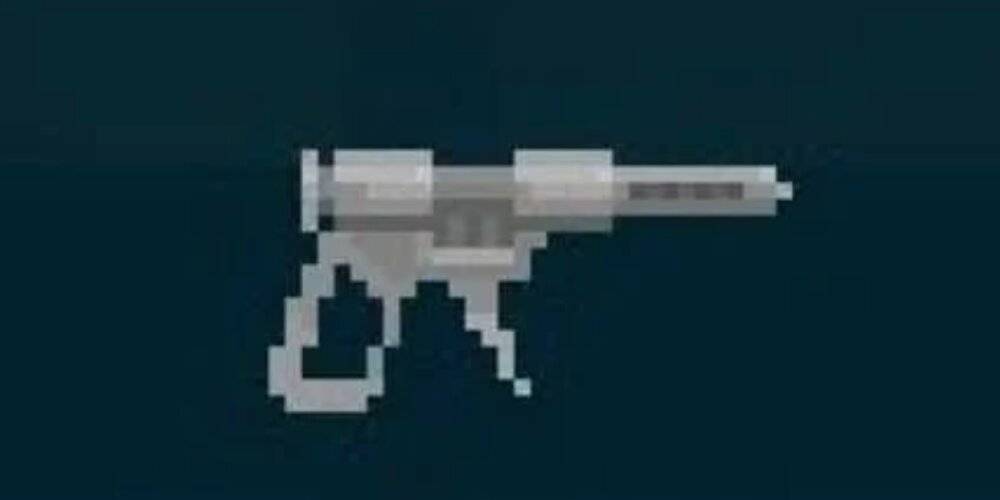 Damage : N/A
Magazine : 3
When the player has explosive and strong weapons with high stopping power, it can be very hard to catch three-star fish alive. The tranquilizer gun makes this much easier, and once it's upgraded, it becomes one of the most useful weapons in Geometry Dash Subzero.
After seven seconds, the tranquilizer gun will be able to knock out any kind of creature, no matter how big or scary it is. With each upgrade, this time gets shorter while the magazine gets bigger, letting players fire multiple shots at once to get some great fish without having to damage them with bullets.
Red Sniper Rifle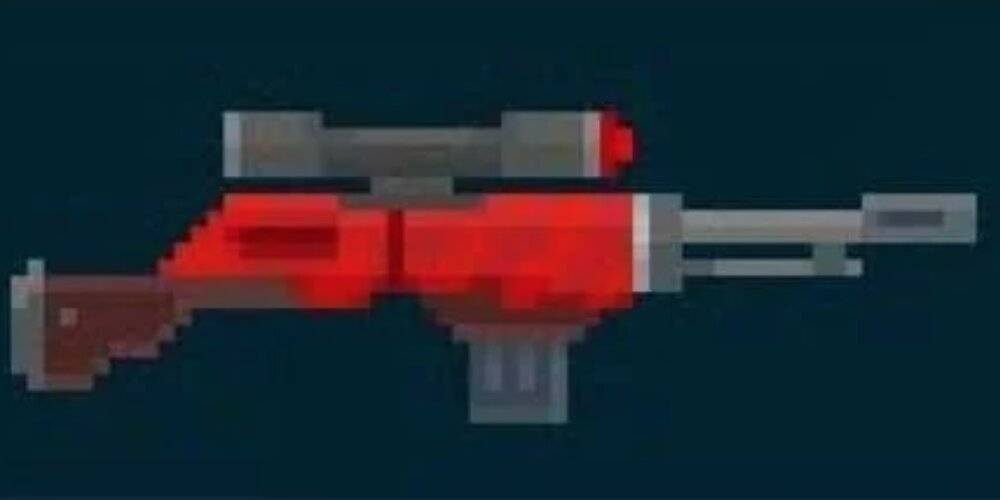 The Red Sniper Rifle is by far the deadliest gun Dave can get his hands on. It has the most base damage in the game, a laser sight to help with aim, and a good number of bullets in each magazine.
It also has the longest range in the game, so players can pick their shots without putting themselves in danger. This is very useful for bigger fish and even bosses, who don't stand a chance against this powerful weapon.